Parenting related Counselling
Children do not come with an OWNERS MANUAL- they are unique, quirky, hilarious and FRUSTRATING. Nicole will explain why kids act the way they do and gives you tools to work with your own children and their unique personalities. She will also explore your feelings and emotions, teach you ways to handle the stress of parenting and walk you through some simple ways to connect with your child.
With over 15 years in the field Nicole understands parenting concerns are individualized and is specific to the family. Nicole works closely to meet the needs and goals of the families she works with. Facilitating and teaching are strengths of Nicole's and as an avid learner she often attends workshops and conferences to make sure her information is always current. Nicole's energetic and creative approach to her work is a great asset for her clients. Nicole's philosophy is built on understanding that behaviours happen for a reason, proactive peaceful parenting, building relationship and attachment. With this has the natural ability to remain transparent and empathetic to all families of any demographic, Nicole is a skilled professional in the parenting field and has been asked to speak at ECEBC, SD 42 staff and other professionals in the area.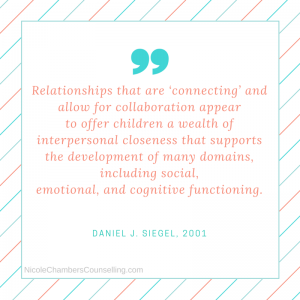 Individual Sessions- $90/ hour